Click Subscribe To Get Access To The Restaurant Industry's Latest Cost Lowering Tips & Special Programs.
How This Blog Will Benefit You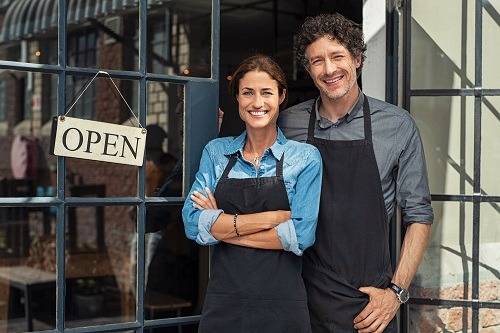 Running out of money is one of the biggest challenges restaurant owners face today. Not calculating the budget to include unexpected emergencies might bring a restaurant close to needing to file for bankruptcy.

A common problem is that there are numerous ways to lower the administrative costs of owning your restaurant, but it's close to impossible to learn about them, when running your business can be so time-consuming. Some insurance programs can help you lower insurance costs by up to 40%. Other federal programs can provide free insurance and another can pay you rebates up to $26,000each for employees you've retained through the highs and lows we've experienced these past few years.

We created this educational blog to keep you up to date on the latest cost-lowering opportunities and updates on state and federal programs that can help increase your cash flow. That way, you can confidently make the right decisions for you and your restaurant business.
Don't Ever Miss Out On A New Post
If you're too busy and would like to fast track your way to valuable information on different strategies to increase your cash flow, while lowering your restaurant's administrative costs, then join our notification list.

Simply enter your name and email address so you can receive updates on new blog posts and tips on the latest strategies.
Please Note: Your email address is completely private and updates will be 1-2 times a month
Cal Commercial Insurance was founded to make a real difference for our clients. We pride ourselves on being responsive and knowledgeable while providing complete restaurant insurance solutions.

We are Independent Agents in San Clemente, California. Being independent, we are free to choose the best carriers for your specific insurance needs. We have chosen to only work with insurance carriers who love to insure restaurants! We do not work for an insurance company, we work for you!
kevin@calcommercialauto.com​​​​​​​
806 E Avenida Pico Suite i-266San Clemente, CA 92673